Electromaker of the Month - April 2022 Winners!
April was a great month for the Electromaker Community, with projects ranging from smart gardens to DIY drones and even Machine Learning on low spec microcontrollers.
However, our judges picked these projects for the top three Electromaker of the Month spots for April!
Ground effect vehicles (Ekranoplans) are super interesting, using an air cushion beneath them to achieve high speeds just above the ground or water. This project from Nick Rehm takes a DIY RC Ekranoplan and adds computer vision to it to make it follow a target.
At its heart (or should we say brain) is a Raspberry Pi using an algorithm to extract position data from April Tags (think QR codes) and adjust the Ekranoplan's trajectory accordingly.
Congratulations Nick! You win our top prize: A whole load of Nordic Semiconductor prototyping equipment, along with a $50 Amazon gift voucher and a bunch of Electromaker Swag! Oh, and let's not forget the most important part. Your shiny Electromaker of the Month certificate!

In second place is this miniature rebuild of points billiards from Jean Baptiste Guiraud. Alongside being a stylish build combining woodworking and built-in lighting, it's got a smart system for keeping scores.
Our judges were impressed with the Arduino-powered multi-player display keeping tabs on scores, and the completeness of the project. A well deserved second place!
In third place is Fred - a robotic hand inspired by human hand biomechanics. Each finger bends using the exact same extensor and flexor tendon movement as real hands.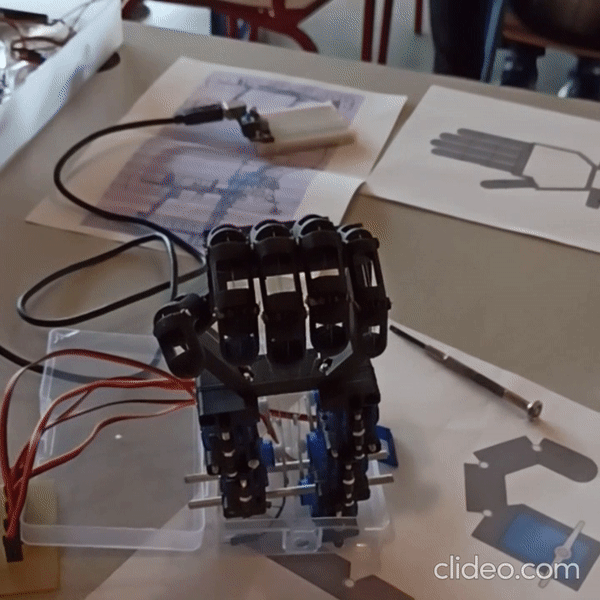 What our judges sound particularly impressive is the simple kit used to create this project and its shoestring budget. There's some really impressive engineering in here. Congratulations to Remi and your classmates! Both second and third place runners-up receive a whole host of Nordic swag, and of course a load of Electromaker Swag too!
Will You Be the Next Electromaker of the Month?
Every month we celebrate the inventive, curious, and resourceful nature of our Maker community. Any project published on the Electromaker website is eligible to win, and there's a whole host of great prizes to be won!

To get started, register for a free Electromaker account, and upload your project!