Contest is complete. Prize winners announced below!

Create a cellular IoT project for a Smart Home or Smart City application
To celebrate the start of 2022, we are back again with another exciting design contest to keep you busy during the cold winter months! This time we have partnered with Nordic Semiconductor to bring you the 'Make it Smart with Nordic Thingy:91' Cellular IoT design contest.
We want you...the Electromaker community, to show us what cellular project ideas you have which incorporate the Nordic Thingy:91 into a smart home or smart city cellular IoT prototype project. You can either use LTE-M and/or NB-IoT technology to send data from your application to the cloud. You can even incorporate Machine Learning (ML) on your edge device to process data and train your ML models with the help of Edge Impulse studio.
To participate, all you need to do is submit your project idea to us. We will be awarding the top 50 project idea submissions with the Nordic Thingy:91 (product details below) & a cool Nordic T-Shirt! The participants that are awarded the free hardware will then have 8 weeks to build their prototype and submit their documentation to Electromaker.io. The judging panel will then pick the top submissions and award some great cash prizes!
Please note: If you already own the Nordic Thingy:91 or the nRF9160 DK, then you can enter the contest without being awarded free hardware.
To encourage participation we will also be awarding 'runner-up' prizes of $50 in Amazon vouchers to every project that gets submitted and approved.
$3K Prize pot!
1st prize is $1,000, 2nd prize is $750, and 3rd prize is $500. Additionally, all participants whose projects get approved and published will receive $50 in Amazon vouchers!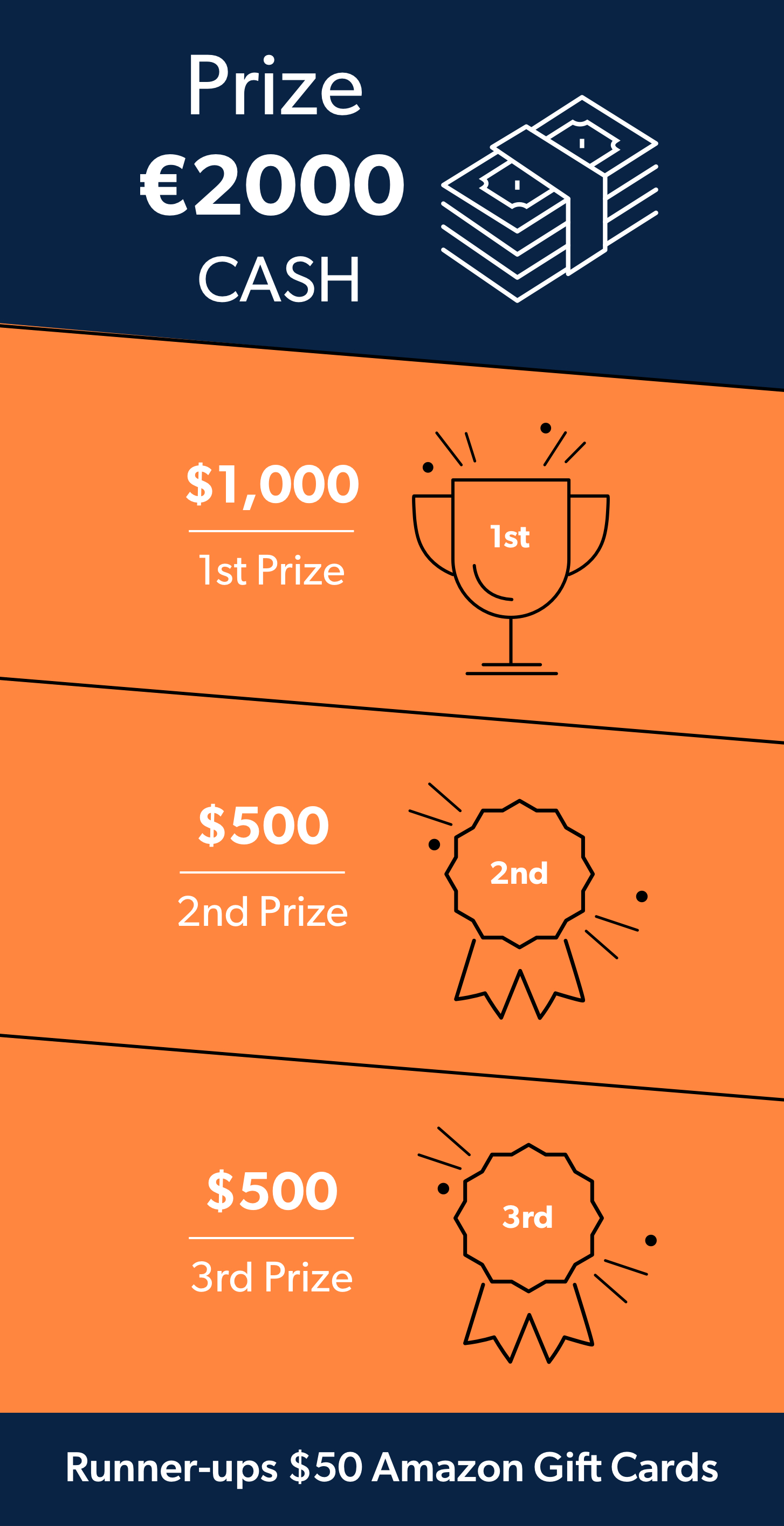 Bonus prize - Edge Impulse Machine Learning Prize
We are also offering an additional 'machine learning prize' courtesy of Edge Impulse. If you want to get your hands on the latest VR tech then simply incorporate a Machine Learning element into your project. The best machine learning project will win an Oculus Quest 2!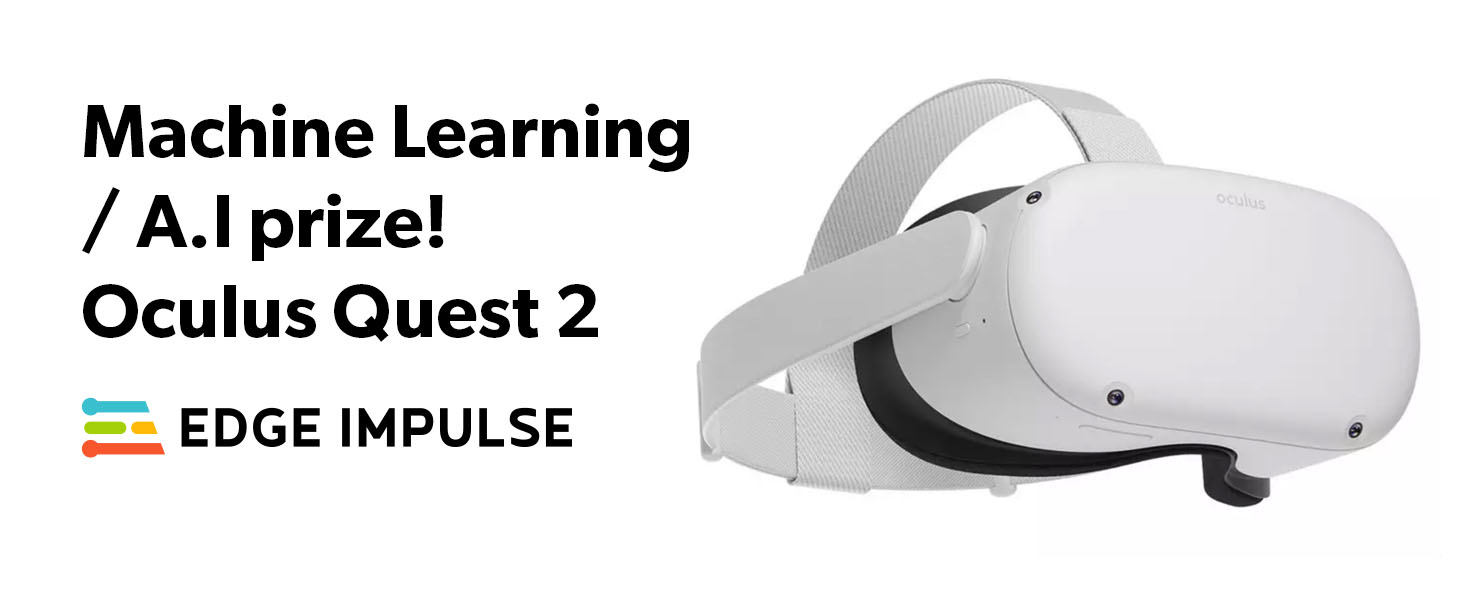 Free hardware! What is the Thingy:91?
The Nordic Thingy:91 is an easy-to-use battery-operated prototyping platform for cellular IoT using LTE-M, NB-IoT and GNSS. It is ideal for creating Proof-of-Concept (PoC), demos and initial prototypes in your cIoT development phase.
Thingy:91 is built around the nRF9160 SiP and is certified for a broad range of LTE bands globally, meaning the Nordic Thingy:91 can be used just about anywhere in the world. The cellular communication can be interleaved elegantly with GNSS positioning acquisition making it perfect for sophisticated asset-tracking product ideas. The kit comes preloaded with a sophisticated asset tracking application.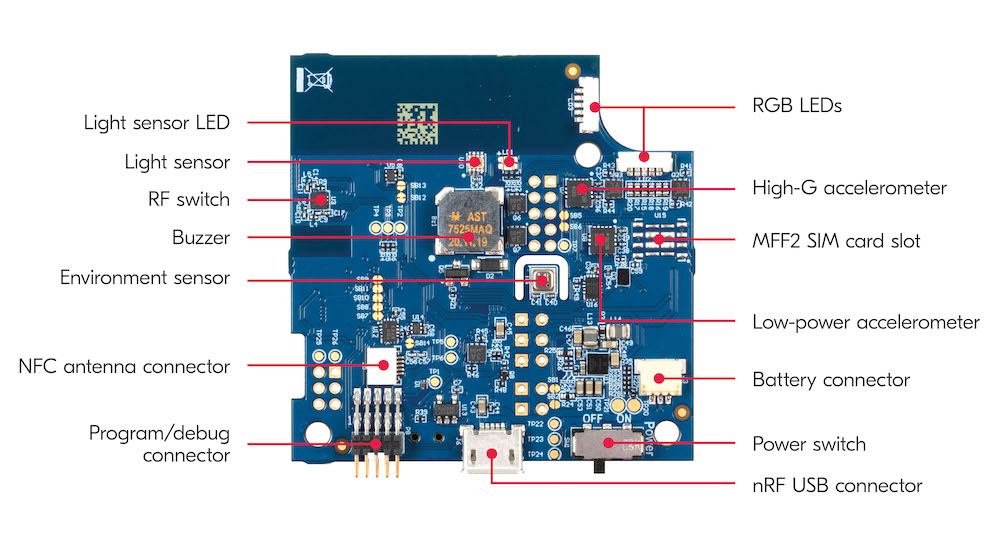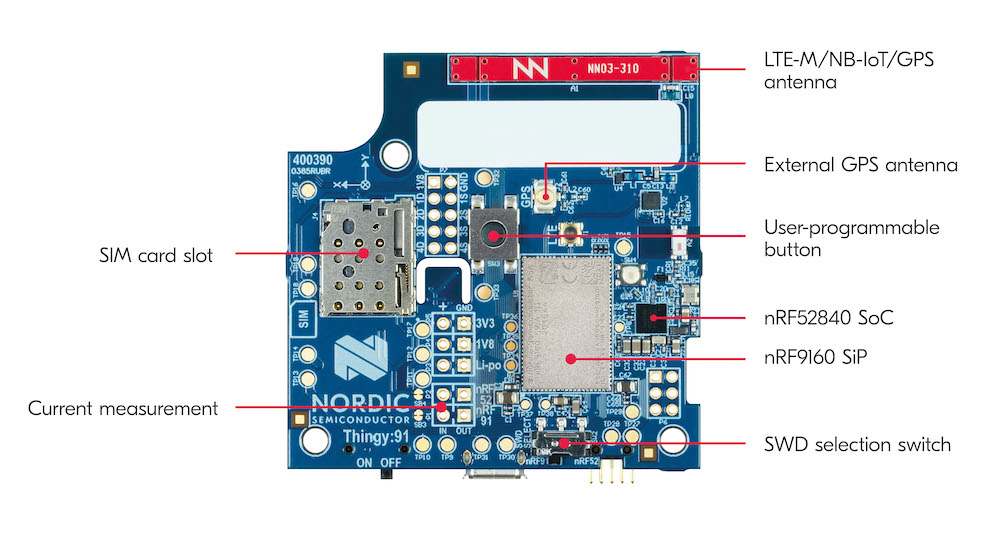 The kit is packed with a multitude of sensors for motion, impact, air quality and much more. The nRF Connect SDK supports Thingy:91 and there are examples for all sensors and connectivity functionality.
There is an nRF52840 multiprotocol SoC on the Thingy:91. This offers the option of adding Bluetooth Low Energy connectivity to your project ideas.
Supporting SIM partners


The Nordic Thingy:91 comes complete with a global use SIM card from iBasis and Arkessa both of which offer you a free data plan to get you up and running immediately. Arkessa offers a free data plan for the period of this contest while iBasis has 10Mb free data. Check your country's coverage here.
Read the Nordic Thingy:91 full product specs here.
Thingy:91 Application Examples
Here are some ideas to get you started…
Smart City:
Outside air quality application
Light controller
Smart meters
Earthquake detector
Water overflow detector
Smart Home:
Security applications (Door lock, house alarm)
Inhouse air quality application
Appliances controller ("if this then that")
Room temperature control
Room light controller
Prize winners announced below!
Edge Impulse Prize Winner
Timeline
Project ideas submission form opens: January 12th 2022
Project ideas submission deadline: 9th February 2022
Kits Shipped: 16th February 2022
Submissions deadline: May 11th 2022
Winners Announced: May 25th 2022
Nordic Semiconductor will also be hosting a Q&A session webinar halfway through the contest to answer any queries that you may have related to your projects on Monday 7th March.
Judging
The judges will be looking for the three C's (Creativeness, Completeness, and Complexity). So in a nutshell we want you to be as creative as possible with your project ideas! More points will be awarded to those projects that show some technical prowess and we would like you to have completed your project writeup before the submission deadline. Oh… and we also love video, so get your smartphones out and show us exactly what you have made by embedding a video into your project page.
Meet the judging panel…
Technical resources
Additional Help
Discord server - If you have any questions or queries regarding the contest or require technical help then please reach out to us on our Discord Server. Look for the 'Make it smart Thingy:91 contest' channel.
Q&A Webinar - Did you miss the Q&A Webinar? Rewatch it here. (Broadcast Monday 7th March 2022).
Nordic Developer Zone - A community of more than 25,000 developers and a dedicated team of application engineers for Nordic technical support.